Lledr Hall 2017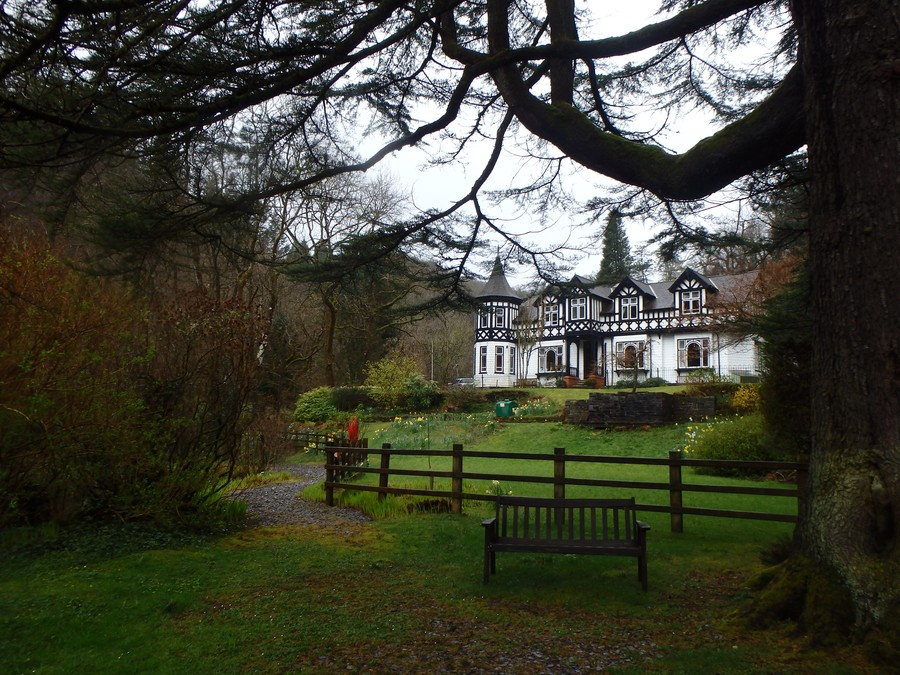 Tuesday
Hi Everyone!
We arrived safely at Lledr Hall just before dinner time. We did a quick fact-finding activity to help us settle in and to find our way around the hall before having some lunch. After lunch, we all got our own set of waterproofs and hiking boots and set off on an afternoon walk. We loved being out in the fresh air and Lledr Hall is in a valley so after walking up the hill we enjoyed some beautiful views.
We were shown to our dorms when we got back - the boys are in the old building and the girls are in the new building. Then we had a tasty tea of tomato soup, homemade burgers and wedges, and ice cream for pudding - yum!
In spite of a little rain we did some orienteering around the grounds of Lledr Hall after tea. We had lots of fun, especially as it was getting dark so we got to use our torches.
Miss McManamon read some Harry Potter for us before bedtime and now we're off to bed feeling very excited about a day of fun activities tomorrow!
It has been VERY wet today but we haven't let the rain stop us from having a fun-filled day!
After enjoying a hearty breakfast we split into three groups to do activities. Miss Smith's group stayed at Lledr Hall where they spent the morning on the high ropes and jungle gym. They then went out on the mountain bikes in the afternoon where fears were conquered and challenges were met.
Miss Mc Manamon and Miss Garner's groups went to Llyn Padarn where they spent the day canoeing on the lake. They played lots of games and even managed to enjoy toasting marshmallows on a campfire in the rain!
Tonight's tea was a delicious parsnip soup followed by chicken and leak pie with roast potatoes, carrots and peas. For pudding we had trifle - it's been a day of firsts for quite a few children!
After tea we attempted some mind-boggling traditional wooden tabletop games which were a BIG hit with the children - and not a phone or tablet in sight! We also took part in Little Miss Garner's Super Cool Quiz which was won by the 'Wandering Wizards'.
Bedtime's come round again and it's a whole lot quieter than last night! Looking forward to another action-packed day tomorrow. Goodnight!
Thursday
Another wet and windy day here for us but we didn't mind because we've had a jam-packed day of new challenges and experiences.
It was Miss Smith's group's turn to go canoeing at Llyn Padarn today where they took part in some team challenges and paddled across the lake for lunch. Back at Lledr Hall, they then had a campfire with toasted marshmallows and a cup of hot chocolate.
Miss Mc Manamon and Miss Garner's groups stayed at Lledr Hall to sharpen their teamwork and problem solving skills on the jungle gym, to test their balance and bravery on the high ropes and to hone their cycling technique on the mountain bikes.
We were treated to a hearty tea of carrot soup, meatballs and pasta, followed by sponge and custard pudding. The children have loved the homemade food this week and have been very adventurous!
DJ Cool made an appearance after tea as we had our traditional Lledr Hall Disco where plenty of shapes were thrown on the dance floor!
We've had a fantastic few days and will be sad to leave Lledr Hall, but we are looking forward to seeing you all tomorrow...and having a well-earned rest this weekend!
Quotes
(After being on the coach for 15 minutes) "Are we in Wales yet?"
(Upon seeing the wind turbines when we reached the Welsh Coast) "That's not the sea - it's got fans in it!"
"That's the highest mountain I've ever seen!"
"The snow on that mountain is left over from Christmas!"
"Why is the rain going sideways?"
"Miss, where do I put my Beyonce jacket?" (buoyancy aid!)
Click here to find out more about Lledr Hall.