School Sport Partnership in Salford
Sainsbury's School Games School of the Term for Autumn 2013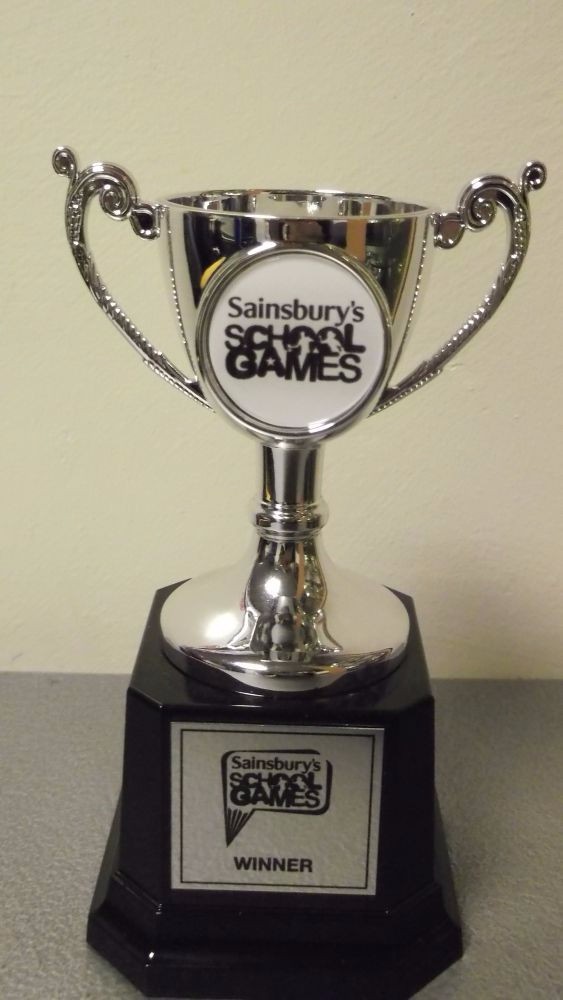 As a school we are a member of the School Sport Partnerships in Salford which is committed to providing high quality PE support and advice for schools and their pupils. They have introduced an award scheme to recognise schools contribution to encouraging pupils to be involved in PE and school sport, and in engaging the school community.
We have won the first award and here are the reasons why:
School Sport Partnerships in Salford are delighted to introduce a new, once a term award, given to a school to recognise their contribution to encouraging pupils to be involved in PE and school sport, and in engaging the school community.
A school can only win this award once.
The first school to receive the award is a school that has always valued PE and School Sport. In the Autumn Term they embarked on a programme of training teachers to improve standards in PE, and they have embraced the aims of this programme fully. This school is always a welcoming place, the kind of school where the caretaker offers you help with the equipment, the pupils hold the door open for you, and the staff greet you with a smile not a scowl.
However, the reason the school has won the award is for their efforts in the various Salford competitions. Despite having limited access to Cluster competitions, the school participated in a number of Salford events.
The conduct of the children at the Girls Football event was commendable, and they missed out on a medal in extra-time heartbreak. The girls showed not inconsiderable skill on the field of play, and a first class attitude off it.
The day that clinched the award was the day of the Tag Rugby Finals, where the local weather tried very hard to spoil the day. The team gave 100% in every match and took shelter at every opportunity. As the competition came to a conclusion it became clear that some schools were unable to win, and one by one they went home to get warm and dry. The school receiving this award was also unable to win the Tag Rugby event, but had two games to play against other teams that could still win. Rather than 'forfeit' (and head off for the warmth) they made a collective decision to carry on, giving their all. The final game finished nearly in darkness, but yet again the team could be very proud of their efforts and attitude.
Such positive attitudes say so much about the young people, their teachers and the school. Although we often concentrate on the team with the most wins or the most points, sometimes the most satisfaction comes from knowing that everyone gave of their very best –together.
Congratulations go to
St Mark's RC Primary School, Swinton